Credit IQ quiz
Do you know what it takes to get a good credit rating?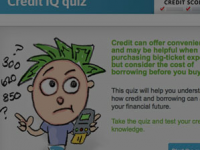 While planning a trip to South America, you notice the hotel costs are listed in
real
. What country are you visiting?
This quiz/interactive tool is not available on mobile. Please expand your browser window to view this tool on your desktop.